4-sided CAVE for University of Bern
With the new construction of the University of Bern at Bremgartenstraße (opened in July 2015), the corner stone was concomitantly laid for a great laboratory of the Institute for Sports Science (ISPW). The 3D sensorimotor function laboratory with its four-sided VR Cave, including motion detection systems and integrated eye trackers, provides the Bern sports scientists with new insights regarding the cognition/action link.
Viscon is happy to have contributed to this special installation in the area of visualisation.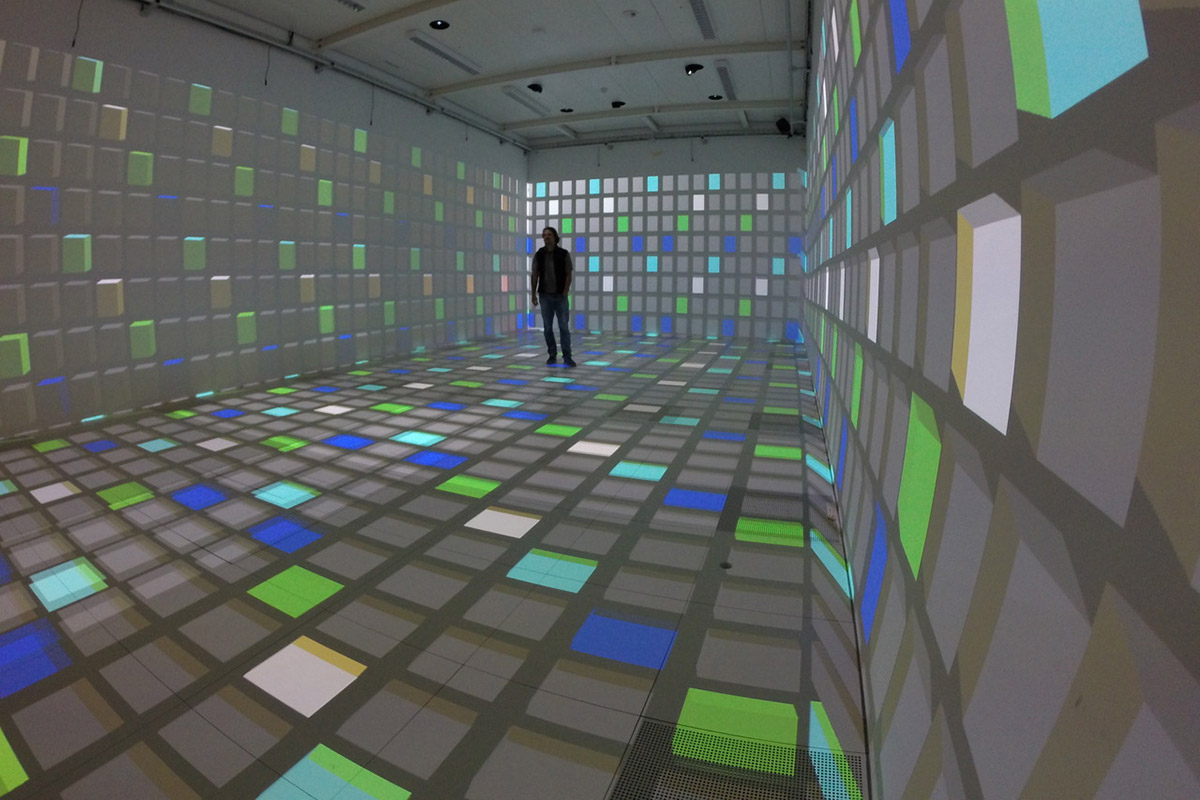 The technology
Wall projection: 5 x Barco F50 WQXGA with EN 57 ultra short optics on invisible Viscon truss system in suspended ceiling
Wall project area: L 11 m x W 6 m x H 3 m
Floor projection: 6 x Barco F50 WUXGA with EN53 optics
Floor project area: L 11 m x W 6 m x H 3.75 m
Media feed: six computer with 2 x NVIDIA M4000 & 1 x GSync, each
Unobtrusive installation
The laboratory room should allow for concentrated work free from distractions. There, our installation remains hidden for the most part. Only the optics of the projection system are visible on the air-conditioned ceiling.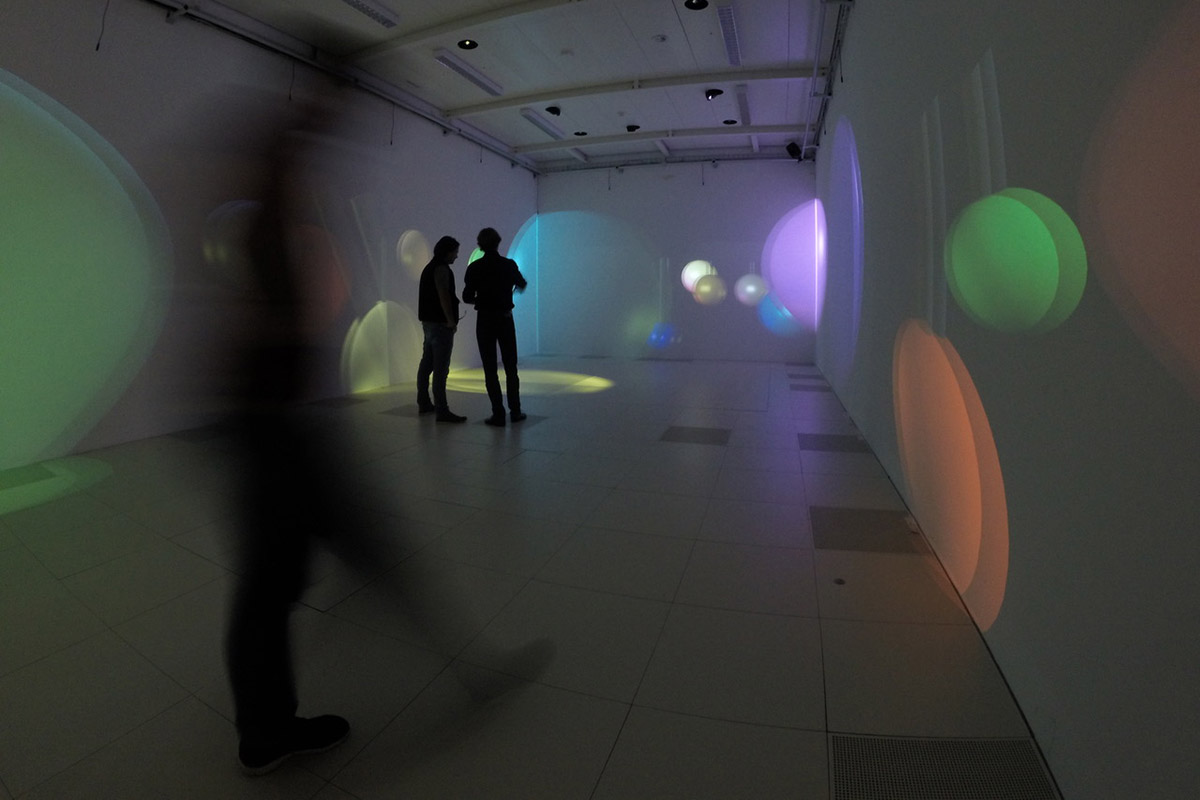 Application area
In the Laboratory for Sensorimotor Function, basic and applied research in sports science is carried out.
Example: Experiments in the area of the cognition/action link. Which information does, for example, an athlete or referee discern and how do protagonists adjust their actions/movements due to their cognition in order to act optimally?
A glimpse at the research at the "Institute for Sports Science" incl. the VR Cave prior to completion in a video:
Customer feedback
We are particularly happy about the positive feedback from the head of the laboratory facilities at the University of Bern, Dr. Ralf Kredel:
"The cooperation with Viscon was solution-oriented, uncomplicated and expeditious. Furthermore, the unconventional concerns of client were always accepted openly and with Viscon's development experience developed further into implementable solutions. Looking forward to the next time!"
For more information regarding the Institute for Sports Science, check here.
For more details regarding the Laboratory for Sensorimotor Function, check here on the website of the ISPW.
The expansion of the VR Cave by a fifth projection side is currently in the planning stage.
Viscon very much appreciates the good cooperation!
Merken
Merken
Merken
Merken
Merken
Merken
Merken
Merken